The Vingroup Innovation Foundation (VinIF) has just awarded 30 Postdoctoral Research scholarships (Postdoc) with a total value of 11 billion VND to PhDs in the field of Science and Technology.
Postdoc scholarships opened up opportunities for PhD students to pursue their research projects, thus furthering their career development in a strong and groundbreaking way.
In Vietnam, VinIF is a pioneer private foundation in implementing the Postdoc program with the goal of attracting internationally qualified and reputable scientists back to Vietnam; as well as supporting domestic doctors with optimal working conditions.
To receive Postdoc scholarships, candidates had to meet various criteria such as having doctoral degrees from a prestigious university at the time of application (or a certificate ensuring that they will achieve the doctorate before the time of starting post-doctoral research); meanwhile possessing a research proposal under the auspices of a professor to join a domestic university's research group. Applicants must also have at least 2 papers, the Sponsoring Professor must have at least 10 articles published in SCIE/SSCI journal publications.
Right in the first year of implementation, VinIF's Postdoc program received a positive response from the Vietnamese and international Science and Technology community with 187 applications from 74 academic and research organizations. Among those candidates, there were 111 foreigners and Vietnamese scientists who have just achieved PhD degrees abroad. All was young and mostly graduated within the last 2 years.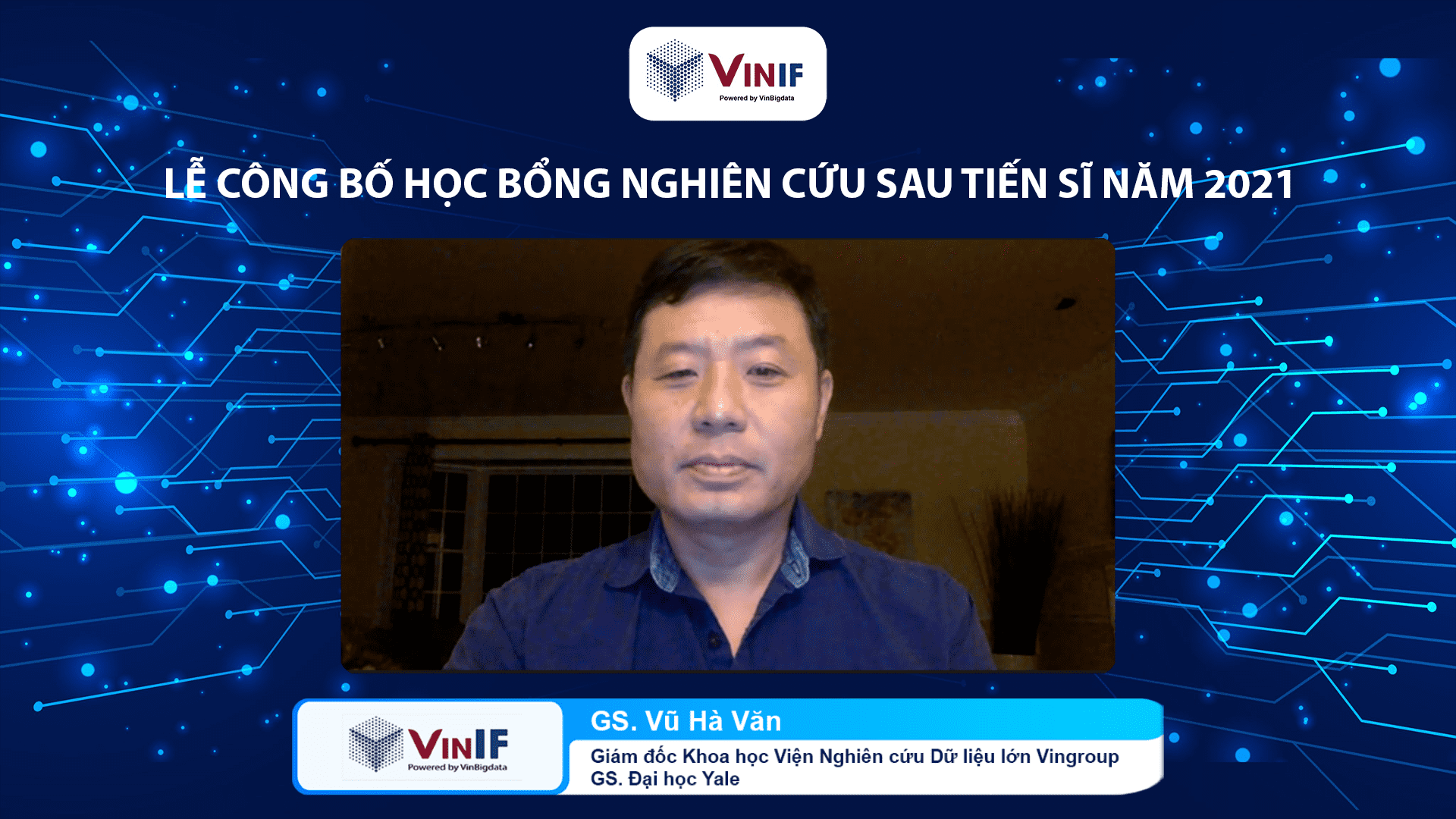 After 3 rounds of evaluation taken by a panel of 65 leading domestic and foreign experts, the 30 best candidates studying in the fields of Mathematics, Physics, Mechanics – Automation, Chemistry, Information Technology, Medicine – Biomedical, etc, were selected. 90% of the candidates had Scientific publications in Q1 journals, the group of the most prestigious scientific journals according to the classification of SCImago. In particular, out of 30 PhD recipients, 43% were female and 70% had been getting PhDs abroad in the last 2 years.
The candidates were awarded a scholarship of 30 million VND/month/person during 1-2 years to conduct research in Vietnam.
At the online scholarship awarding ceremony, the Director of the Higher Education Department, Assoc. Prof. Dr. Nguyen Thu Thuy said, "With the current trend of globalization and competitiveness, human resources will become the strength of any country which knows how to nurture and appreciate talents. This is an urgent issue not only of an organization or an individual but a common problem of the nation and all of us. Scholarship sponsorship programs are one of the strong levers that contribute to creating a favorable environment to attract talents to return and join hands in developing our country."
Postdoctoral Scholarship is a new effort of Vingroup Innovation Foundation after its annual program for masters and doctoral students. VINIF is striving to expand their comprehensive sponsorship and training programs to nurture high-quality scientific and technological human resources for the country.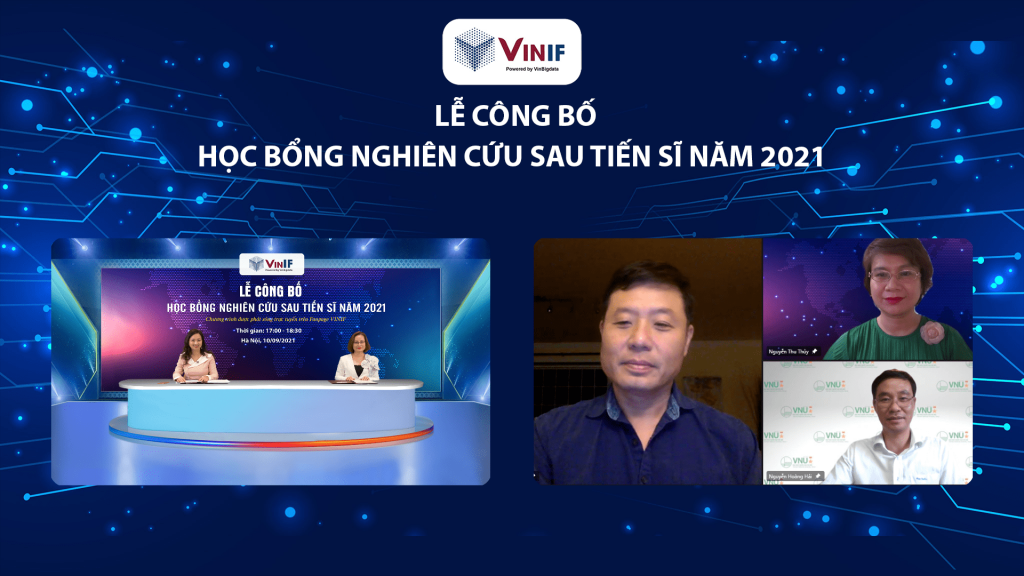 "Vietnam is entering a period of strong development in Science and Technology, but many young talents after returning home to continue their careers have not found suitable positions, incomes and opportunities. In order to contribute to solving the issue of "brain drain" and building a comprehensive academic and research community, VinIF decided to launch a postdoctoral scholarship program. We hope to partially support young doctors to continue pursuing their passions, especially attracting overseas PhD students to come back to work in Vietnam", Prof. Vu Ha Van, Scientific Director of the Vingroup Innovation Foundation and Vingroup Big Data Institute shared.
Previously, VinIF awarded more than 450 scholarships to master's and PhD students in Vietnam and sponsored 63 scientific and technological research projects, with a total budget of nearly 500 billion VND.
Currently, many students have completed the program and become young lecturers and researchers working at well-known domestic and international units, actively contributing to the growth of the science and technology community in Vietnam.
The Vingroup Innovation Foundation (VinIF) was established by Vingroup in 2018 with the goal of accompanying organizations and individuals in conducting scientific, technological and innovation research, thereby bringing practical benefits to the community as well as creating positive and sustainable changes for the country.
In addition to the Postdoctoral scholarship program, in January 2021, VinIF launched the Cultural and Historical values Preservation program. It is one of two new programs introduced in 2021 with the goal of supporting organizations and individuals to carry out cultural conservation events or projects, in order to create a premise for comprehensive and sustainable development of Vietnam.