On October 1, 2020, Vingroup Big Data Institute held the signing ceremony on cooperation agreement in Science & Technology, involving 5 international research institutes and 6 Vietnam's leading universities in the field of Medicine, Science and Technology. The purpose is to foster Precision Medicine research and applications in the diagnosis and treatment of common diseases such as cardiovascular disease, cancer, diabetes and prevent the risk of antibiotic resistance, etc, thus developing precise treatment regimen which ensures both effectiveness and efficiency.
The signing ceremony was held on October 1, 2020 in Hanoi. According to the agreement, Vingroup Big Data Institute will comprehensively cooperate with partners on 3 aspects: Research; Academic Exchange and Training.
VinBigData signed bilateral agreements with 5 world's leading research organizations in the fields of Medicine, Molecular Biology, Computer Science and Bioinformatics, including: Computational Genome Laboratory under the Faculty of Biomedical Engineering, Johns Hopkins University (USA); The Golden Helix Foundation (UK); Institute for Molecular Bioscience, The University of Queensland (Australia); School of Computer Science, Tel Aviv University (Israel); Bioinformatics Institute, Agency for Science, Technology and Research (A*STAR).
In terms of universities, the program aims to promote collaboration and development of domestic high-quality human resources, also research infrastructure sharing among partners. The 6 leading universities and institutes in Vietnam cooperating with VinBigdata are Hanoi Medical University; Hanoi University of Pharmacy; Vietnam Military Medical University; International University, HCM International University; Hanoi University of Science and Technology;  University of Engineering and Technology; Hanoi National University.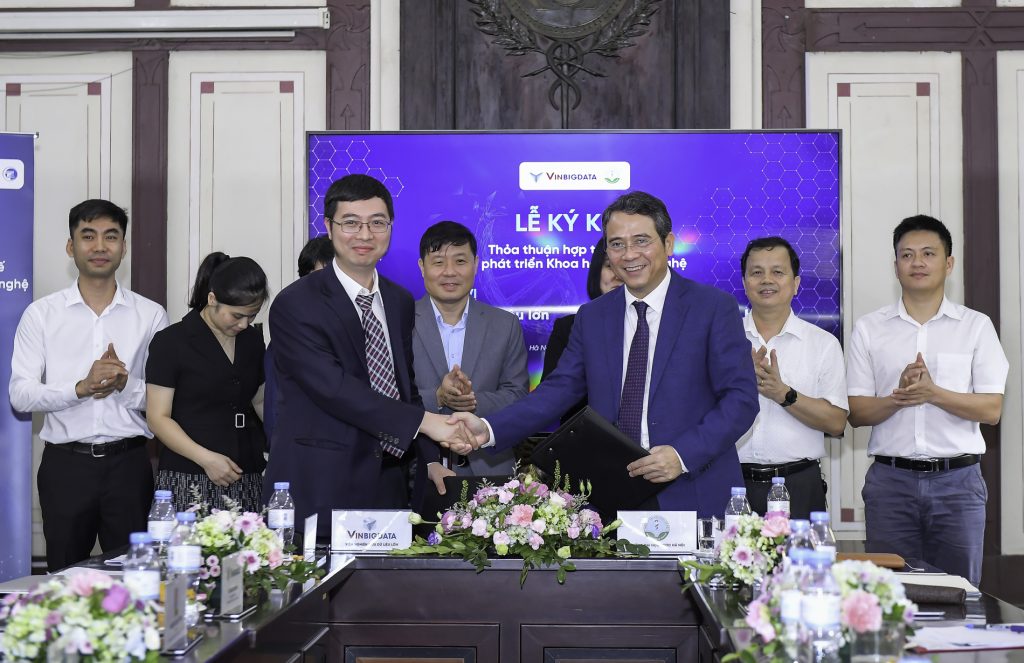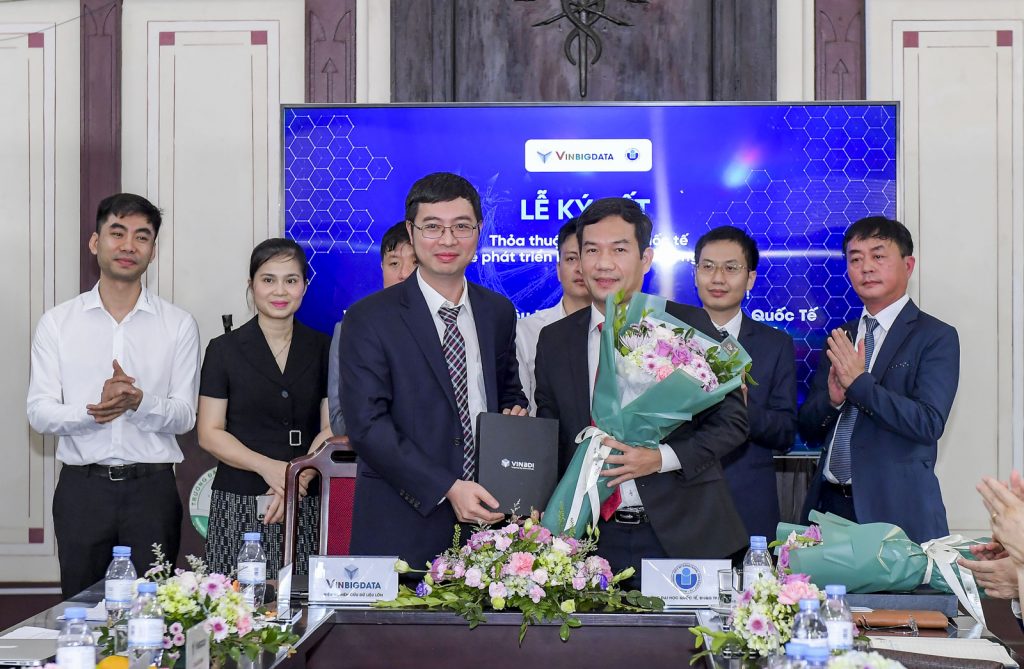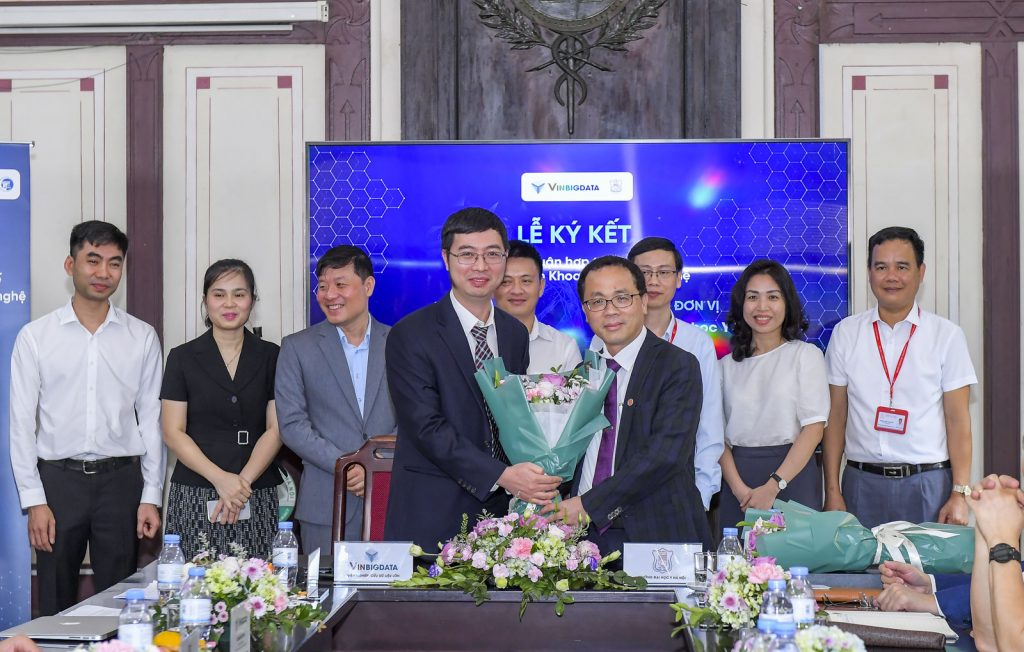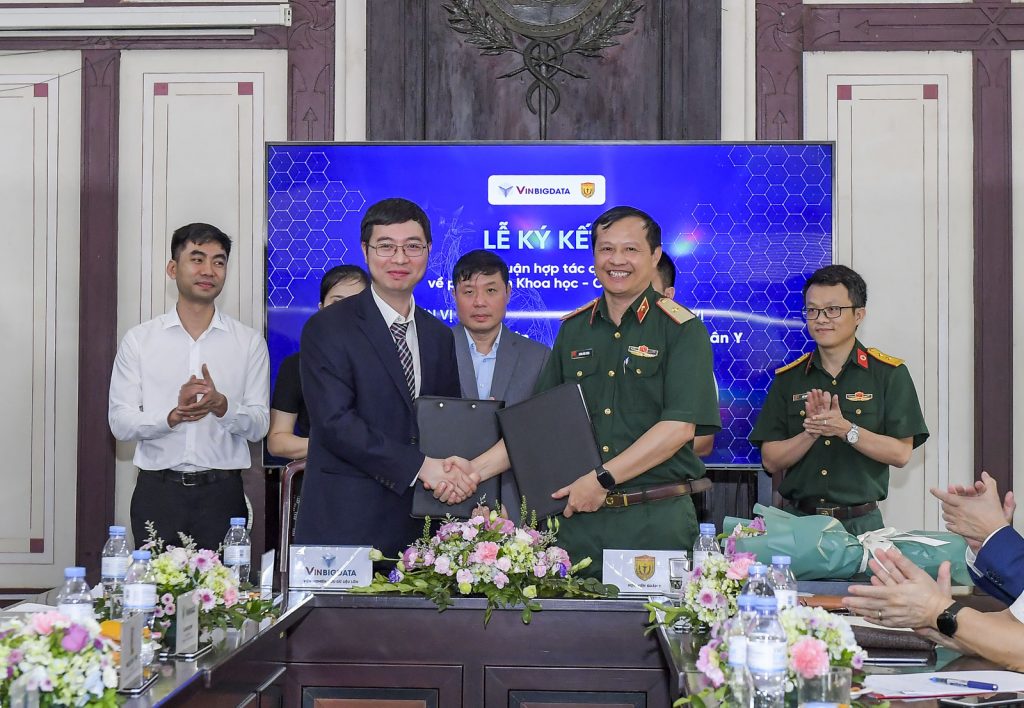 Precise medicine is a modern treatment, based on results of synthetic and analyzed data on genes and other personal factors, thus providing an accurate treatment regimen of timing, dosage and suitability with each individual. This is an inevitable trend of the medical industry, especially in healthcare, prevention and treatment of genetic diseases, cancers, and infectious diseases, etc, thus ensuring both high efficiency and optimal duration of treatment.
With the aim of applying Precision Medicine in Vietnam, VinBigdata and our partners will focus on researching and implementing in groups of domestic common diseases such as cardiovascular disease, cancer, and diabetes. In addition, VinBigdata will work together with organizations, research institutes, laboratories and universities, etc to synchronously implement related projects such as: Developing solutions to reduce side effects of drugs based on genetic data; Identifying some genetic markers related to the response to cancer and cardiovascular treatment drugs in Vietnamese; Predict antibiotic-resistant bacteria based on big data analysis, etc.
Representing 5 international organizations, Professor George Patrinos (Scientific Director of The Golden Helix Foundation – UK) emphasized: "We define VinBigdata as a strategic partner in the Asia-Pacific region. We believe this partnership will contribute to promoting scientific research, academic exchange and human resource training in genomic medicine in Vietnam and the region as a whole."
Prof. Dr. Nguyen Thanh Binh, Rector of Hanoi University of Pharmacy also shared: "Precision Medicine is the inevitable trend of modern medicine, requiring a high level of Medicine, Pharmacy, Technology and Bioinformatics. We believe in cooperation among organizations with potential in technology, especially in the field of data science such as VinBigdata and other leading universities and institutes. It will lay the foundation for the development of precision medicine in Vietnam."
Data used in the research and analysis will be collected from the 1000 Vietnamese genome sequencing project implemented by VinBigdata according to the standards of the National Institutes of Health (NIH). The project to sequence 1000 Vietnamese genomes is also the basis for all parties to develop treatment regimens with the right dosage, timing and characteristics of Vietnamese patients.
"Data science plays an important role in laying the foundation as well as creating significant breakthroughs for many sciences, including precision medicine. VinBigdata hopes that our cooperation in researching and taking advantage of technological breakthroughs will be the basis for developing effective supportive methods for disease prevention and treatment, bringing practical benefits to the community ", Prof. Vu Ha Van, Scientific Director of Vingroup Big Data Institute, shared at the signing ceremony.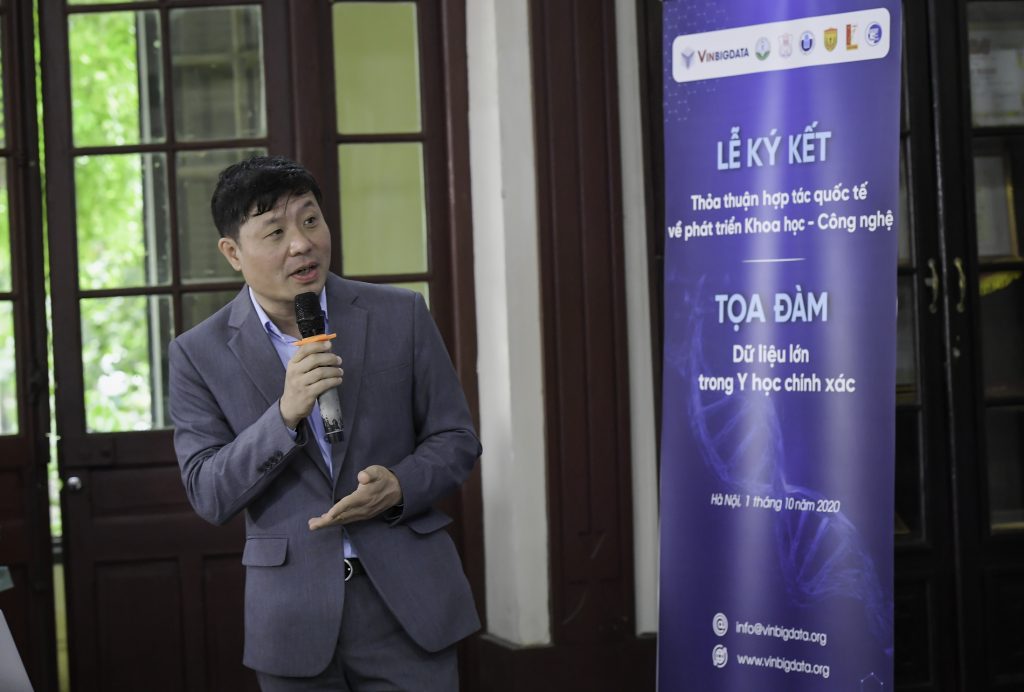 It is expected that Vietnamese Genomic Data Management and Analysis System will be launched by VinBigdata by the end of 2020. With more than 1200 TB (terabytes) data and over 5000 biological samples from the Vietnamese, the system is considered to be the largest biomedical data management platform in Vietnam. It is also expected to become a valuable and reliable reference portal for Vietnamese and worldwide biomedical research community.