Vingroup Innovation Foundation – VinIF (under Vingroup Big Data Institute) on July 18 launched a joint-cooperation with 05 leading universities and research institutions in Vietnam for the master program on Data Science, including Quy Nhon University, Institute of Mathematics (Vietnam Academy of Science and Technology), Hanoi University of Science and Technology, John Von Neumann Institute (Ho Chi Minh National University), and VNU University of Science. The program aims to improve the quality of young human resources through training programs and world-class research.
According to the agreement, VinIF will provide a financial resource, technology, and expert network for the academies within the first three years as the foundation of their long-term development. Additionally, VinIF will provide a total of 10 scholarships for outstanding students from the institutions in order to nurture academic talents.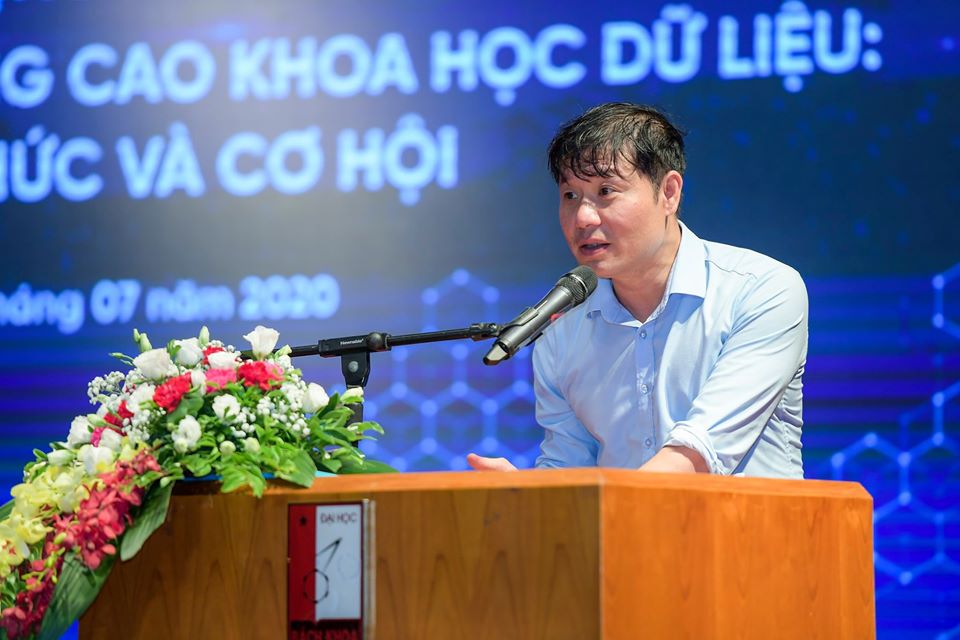 "Vietnam is in the huge shortage of high-quality human resources on data science sector. We do hope that this cooperation will motivate Vietnamese young people to level up their capacity in studying and doing research on data science – a critical sector in the age of Industrial Revolution 4.0", Professor Vu Ha Van, Scientific Director of VinBigdata said.
Assoc. Prof. Hoang Minh Son – Rector of Hanoi University of Science and Technology said "We have a big expectation on the cooperation with Vingroup, which will enable us to move forward with the high-quality human resource for the society with the key sector of science technology in the new era". "Not only the funding, but our students will also have more opportunities for further interactions with leading experts from VinBigdata through diversified activities, including teaching, guiding, and mentoring on the subjects", he added.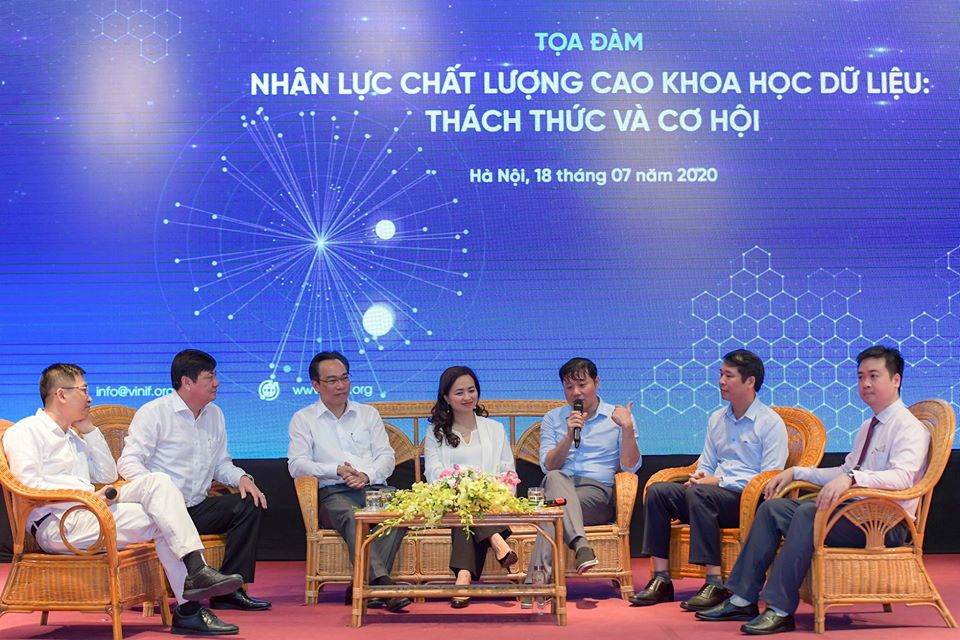 Also on the program, the parties organized the seminar "High-quality human resources in Data Science: Challenges and Opportunities". Participants have the opportunity to access new perspectives on data science and the fundamental challenges of training and developing high quality human resources in this field.
This cooperation program with leading academic institutions and research centers in Vietnam shows an effort of Vingroup in pushing the development of high-quality human resources, and from that, setting a strong foundation for science and technology of Vietnam in order to meet the world standard.
Vingroup Innovation Foundation – VinIF was established by Vingroup with the function of assisting organizations and individuals to conduct scientific research, technology, and innovation, in order to create positive and sustainable change for Vietnam.
VinIF currently implements 04 key programs, including: Annual research supporting program, Postgraduate scholarships program, Cooperative master training program, Seminars and Conferences Sponsorship program. Previously, in 2019, VinIF provided 124 billion VND for 158 postgraduate students and 20 science – technology research projects in Vietnam.