Implemented from April 15, 2021, up to now, the second course of the Vingroup AI Engineer Training Program has attracted 276 applications from all over the country. Among them, 60% of the candidates won international and national awards, or graduated from 19 prestigious universities in the world.
Following the success of the first course since August 2020, Vingroup AI Engineer Training Program officially launched the second one, looking for talented candidates across the country to participate in the professional training process, then become core workforce for Vietnam's science and technology. After only 3 weeks of launch, the program has received 276 applications. Especially, many candidates have won national or international titles and awards, or even studied at 19 prestigious foreign universities such as University of Melbourne (Australia), Ulsan National Institute of Science and Technology (South Korea), University of Massachusetts Boston (USA), etc. Besides, more than 50% (148/276) candidates have working or internship experience at leading technology institutes and companies in Vietnam or abroad.

By May 31, 2021, after completing the application round, the candidates will continue to be assessed professionally in terms of Math, Programming, and English, then participate in interviews with a well-known panel of experts. It is expected that in July 2021, 60 excellent candidates who pass 03 rounds of selection will officially enter the methodical training route, thus being equipped with application-oriented foundational technology knowledge and opportunities to experience the real working environment at key technology projects of Vingroup.
Compared to the first course, students of the second one will experience some new changes on the training route. Besides the core subjects are Computer Vision, Natural Language Processing, Basic and Advanced Machine Learning, and supplementary subjects include Linear Algebra, Statistics and Probability, AI work ethic, students can participate in a series of seminars and intensive classes. The content is directly related to high-class technology projects, presented by veteran technology experts of Vingroup. At the same time, the program also increased the training duration (04 months) and practical experience (from 06 months or more).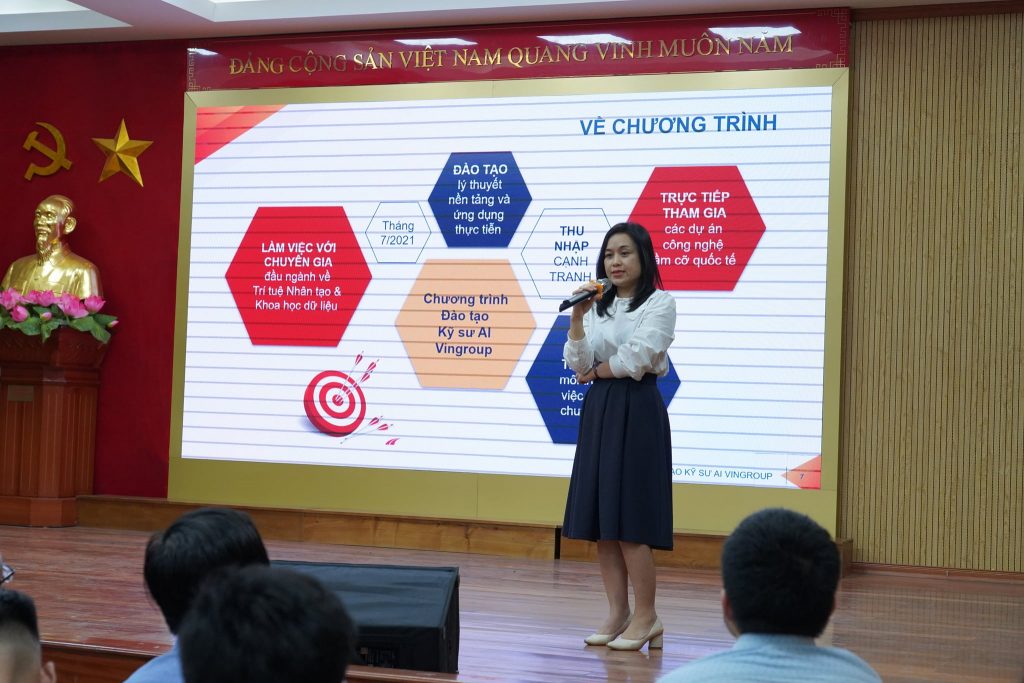 Bringing career development opportunities to students of Information Technology, Electronics and Telecommunications, Mathematics, …, Vingroup AI Engineer Training Program has approached nearly 700 students of the VNU University of Technology, Hanoi University of Science and Technology, VNU University of Sciences through career orientation activities. At the same time, the program also held online workshops, attracting 15,000 followers on social networking platforms. In this month, it is expected that the Vingroup AI Engineer Training program will come to students of Ho Chi Minh City University of Technology (May 12) and Danang University of Science and Technology (May13). Details will be updated on the program's fanpage.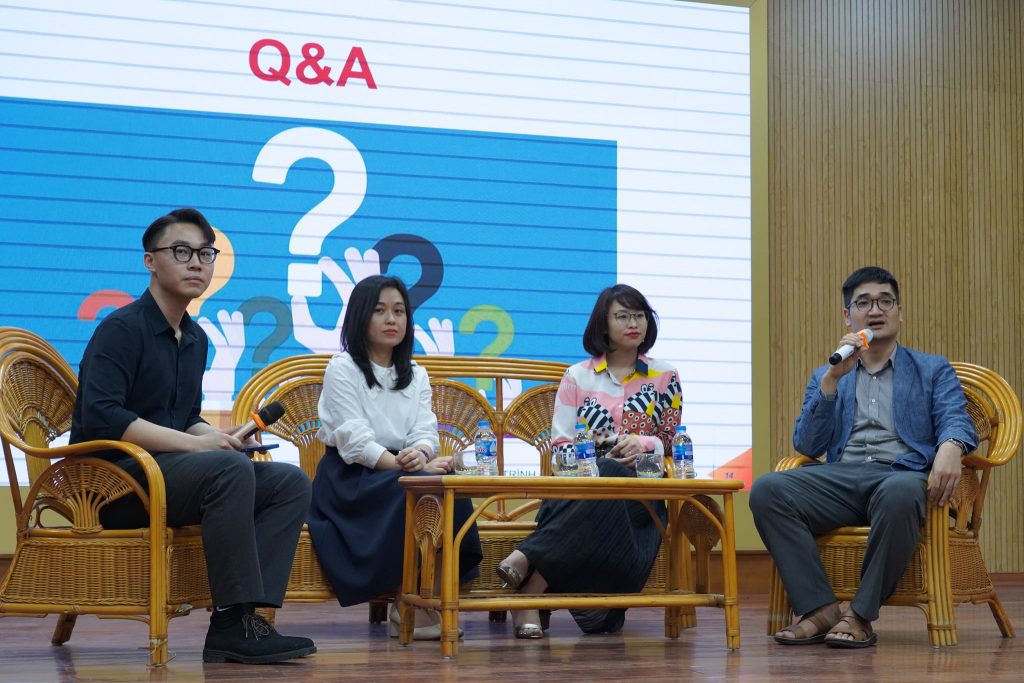 This is a premise to help students, trainees and young engineers across the country easily access professional and world-class training programs, then participate in leading technology projects, aiming to creating high-class solutions and products. The program is expected to solve the shortage of high-quality Science – Technology human resources in the country, thus contributing to improving the position of Vietnamese brands in the international arena.
The Vingroup AI Engineer Training Program continues to receive applications until May 31, 2021. For more details on the training schedule and application, please click here.