Vietnamese Technology for Vietnam's Future
The Institute of Big Data (a member of Vingroup) was founded in August 2018 which focuses on application-oriented fundamental research in the fields of Data Science and Artificial Intelligence, simultaneously implementing science – technology sponsoring and training activities with an aim of enhancing the quality of Vietnam high-tech human resources.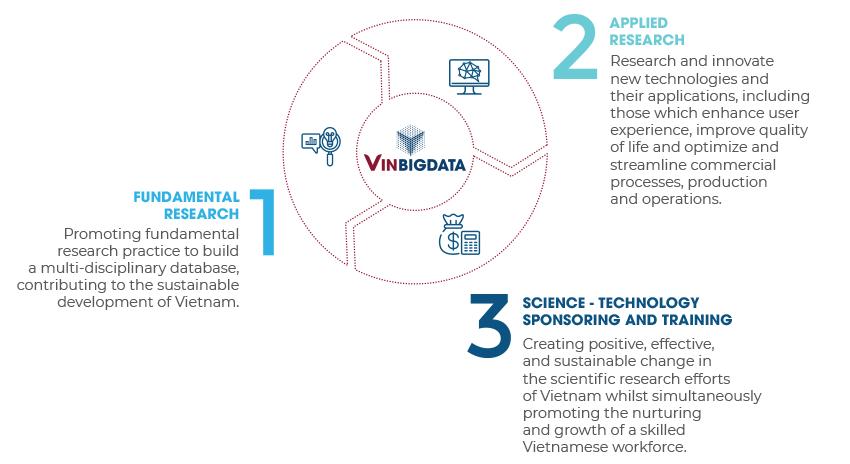 Our overarching vision is to become a technology company which provides advanced technology products and platform solutions based on Big Data and Artificial Intelligence, contributing to develop Vingroup – a world-class Technology – Industry – Services corporation, in which technology occupies the main proportion.
VinBigData defines "Vietnamese Technology for Vietnam's Future" as our mission during formation and development. Thus, VinBigdata commits to contribute to Vingroup ecosystem which meets international standard and makes Vietnamese brands gain a foothold on the world production map. All is for a better life for Vietnamese people.
Who is better placed to address the challenges of Vietnam than ourselves?
Through the resonance of data along with Vietnamese human resources from all over the world, VinBigData strives to create products and solutions to effectively solve the challenges facing Vietnamese people, leading us on the path of sustainable development.